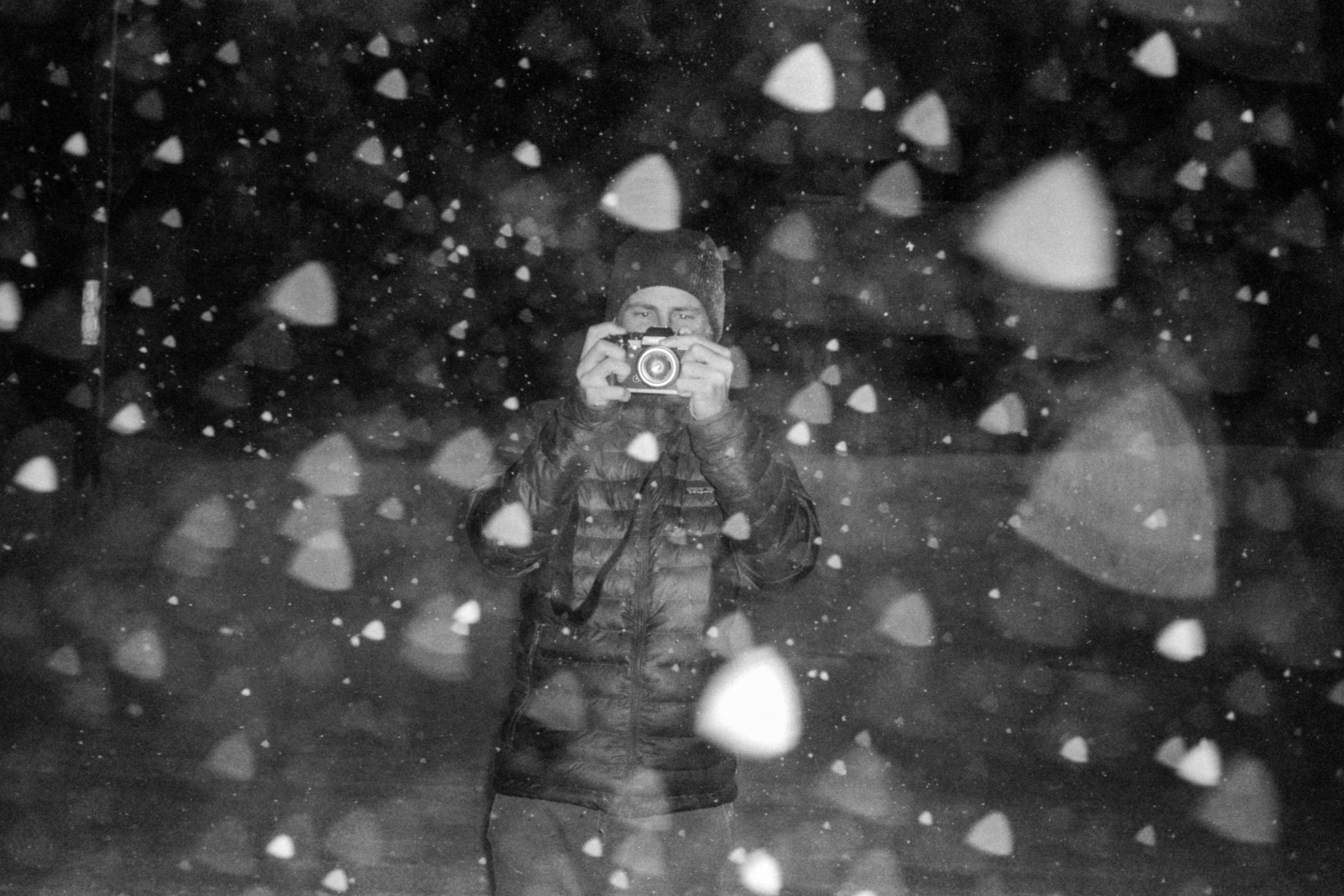 Growing up in the foothills the looming presence of the Canadian Rockies left a deep-rooted impression on me. The seemingly endless expanse of wilderness helped me cultivate a deep appreciation for the natural world and outdoor pursuits, yet I am grateful for where I was raised and I retain a valuable connection to urban life.

Life eventually guided me to pursue a degree in Ecotourism and Outdoor Leadership from Mount Royal University. It was during this time that I began to develop my skills as a photographer utilizing visual mediums in class projects, practicum placements, as well as on personal endeavours whether they be traveling abroad or exploring the backcountry. I have an acute affinity for expedition photography and find comfort in longterm wilderness experiences. My love for wild places has provided me with a strong disposition to protect the environments that fostered my passions and I actively seek projects which will encourage the same for others.

I also have an insatiable appetite for travel and the geographical range in my experiences has opened many doors, taught me to be openminded and provided me the ability to thrive in new diverse environments. It also shined a light on the drastic discrepancies between countries and redirected some my focus to development and humanitarian aid projects, especially those that utilize visual media.

Shaped by the cultural mosaic of city life, and compelled by curiosity, I am driven to explore everything the world offers.
European Wilderness Network | Carpathian Biosphere Reserve | Synevyr National Park | Yukon Department of Tourism and Culture | 40 Tribes | United Nations Development Programme Ukraine | Travel Alberta | Destination BC | Hosteling International | Company of Adventures | Resorts of the Canadian Rockies | WestJet Magazine | Canadian Geographic | Kootenay Mountain Culture Magazine